Sponsored by: Herbin Jewellers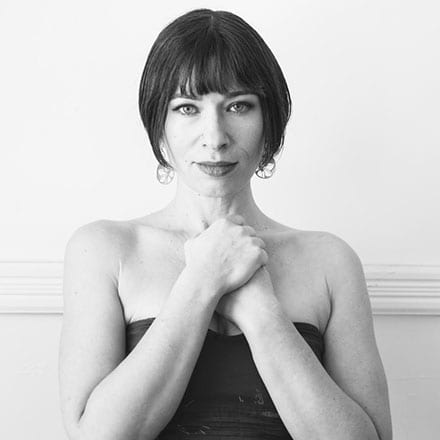 Coco Love Alcorn has always followed her spirit, but never so literally as with her latest album, Wonderland. The songs spring from her personal journey, but true to her nature, Coco offers a universal interpretation that invites all listeners to jump in and sing along.
During a 5 year break from heavy touring to raise her daughter Ellie, Coco began working on a new album. She wanted to explore songwriting from a new perspective. Coco was curious to see what would happen if she put down her guitar and wrote with just her voice. She began a journey of layering vocals and rhythms on a 5 track looper. In the fall of 2014 she released a video of herself performing one of these first looper layered songs, 'The River'.
Something amazing and unexpected happened, the video started to spread across the internet and into the world of community choirs. These choirs started to learn Coco's looper arrangement and perform The River in their own concerts. Coco has always loved group singing and encouraging anyone who wants to sing to do so, but this grassroots spread of 'The River' was a complete surprise. To date there are about 20 choirs singing 'The River' across Canada, the States and even in the UK.
As this was happening, Coco was continuing to write and record the songs for this album. She also continued sharing songs online, performing them live and in turn let the listeners shape what this album became. As her new music was inspiring choirs to sing her songs, these choirs in turn were inspiring Coco. And as Coco traveled across Canada performing between recording and home time, these new songs became infused with the spirit of connection. Without choirs grabbing a hold of The River, and fans already connecting so deeply with her new material, this would have been a completely different album.
Just like her career – which has spanned over 20 years, 10 albums, cross-canada tours, collaborations, festival appearances, award nominations and notable success in TV and film licensing – creating this album has been a journey. And it took someone with a spirit like Coco's to navigate this path.
"Throughout my career I have explored across many genres, collaborations and projects, taking a windy path to get to here. But I have loved every step of my journey and trusted my inner curiosity to take me where it wanted to go. I always thought my end game was to invent a new genre or create a brand new sound, to somehow mash it all elegantly together.
It wasn't till I took a step back and a break from touring that a new idea came. After all those years of thinking I was chasing down a sound it turns out I was searching for the right feeling. That feeling is connection; connection with the listener, the moment, the music and the spirit.
Everything I've ever done has led me to here. To Wonderland, a collection of songs that are an invitation to connect, an invitation to sing, and an invitation to myself to dig deeper than ever before." ~ Coco Love Alcorn
"Coco is the ultimate musical spark plug… an electrical connector through which the creative energy flows. In my 30 years of touring around the world, I have never seen another performer able to bring people together like Coco does." – James Keelaghan – Artist Director, Summerfolk and renowned Canadian singer/ songwriter.
Deep Roots is always delighted when Coco comes to town and as always, audiences can expect to leave her show feeling uplifted and inspired.
For more visit: