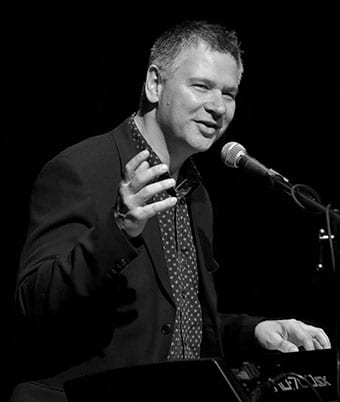 Born and raised in North Sydney, Cape Breton, and living just outside of Halifax, Nova Scotia, Kim Dunn has been working on a successful music career for over thirty years, with a brief four year reprieve studying Jazz at ST. FX.
In 2003, Kim was the recipient of the first ever Musician Special Achievement East Coast Music Award.
After playing on countless CD's for other artists, Kim decided to bring his own songwriting and singing to the foreground in 2010 with the release of his first solo recording project, 'Take This Hammer' and again, in the spring of 2016, with his much anticipated follow up album 'Inspiration', an indelible collection of heartfelt, rootsy tunes anchored by a pitch- perfect tenor delivery and incomparable musicianship.
For more visit: www.kimdunn.ca