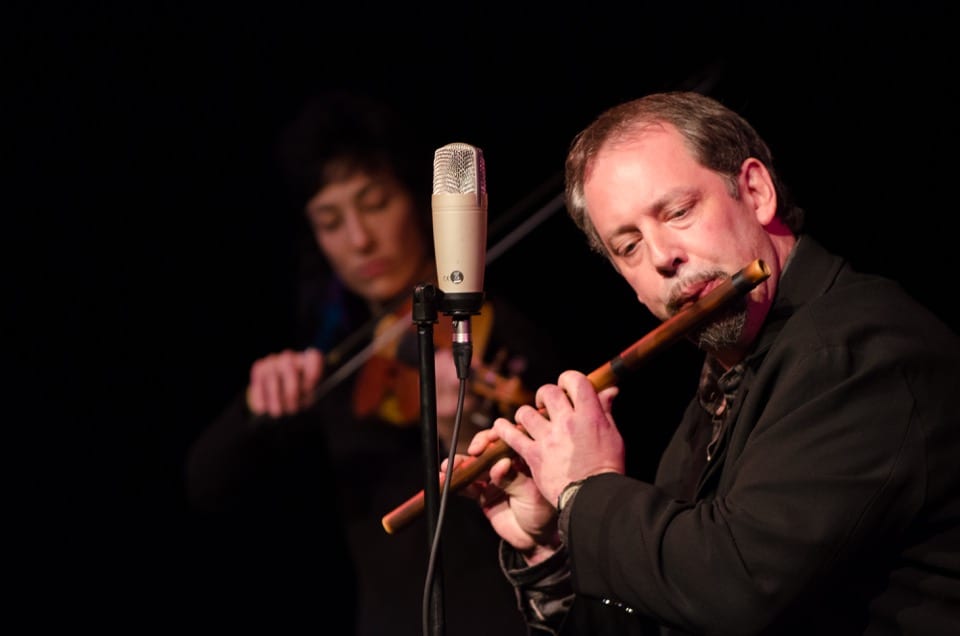 For Immediate Release – August 18th, 2019  
Deep Roots announces 16th Valley Arts Award
WOLFVILLE, NS – First presented in 2004 to Jack Sheriff, founder of Theatre Arts Festival International and the Kipawo Showboat Company, the Valley Arts Award honours individuals who have made a significant long-term contribution to the arts in Nova Scotia's Annapolis Valley. The presentation of the annual award is a highlight of the Festival Finale at the Deep Roots Music Festival in September.
This year's honouree is François Côté. A Quebec City native, François calls himself a dilettante, but there are many would deem him more of an impresario. François first came to Wolfville in 1979 when he participated in the Katimavik program as an 18-year-old. He returned to attend Acadia University from 1983-86, where he gained a name for himself as the producer of the Crossroads Coffeehouses in the Michener Lounge – and directed a production of 'Godspell' for the Musicadians. Then after five years selling art in Quebec, he moved back to Wolfville to stay. He taught French immersion and later worked for VIA Rail, all the while fostering the Valley musical community in many ways. 
A self-taught musician, François found music becoming an ever more important part of his life. As singer and wind instruments player, he collaborated with fine local musicians Cathy Porter, Ken Shorley, Jude Pelley and Mike MacKay, to form Ensemble à Part, a medieval French music combo. The group's final performance was at the first Deep Roots Music Festival in 2004. Two years later, he took on the programming of Deep Roots; he programmed four editions, happily bringing some of his favourite musicians to town. François says he's proud to have witnessed the lasting connections many made with the Valley's music community. A sold-out concert with Old Crow Medicine Show and Matt Andersen was a highlight of his fundraising efforts for Deep Roots. 
François's musicality and his love of collaborating have led him to connect with, and support, many local musicians. He has appeared at Night Kitchen and other local events, on his own and with other performers. At house parties and jams, the sound of his flutes rises sweetly above the mix. He has promoted the work of local songwriters. Recently François has developed his piano skills, and while leading a walking tour in Wolfville, he would end up at the Waterfront Park gazebo, where he would play and sing Rick MacNab's beautiful song about the area, "The Ghost of Evangeline". In 2018, François took over the part-time position of coordinator of the Acadia Performing Arts Series. The series has been bringing a variety of fine musicians to Wolfville for generations and he's keen about the upcoming line-up. 
Passionate about raising funds for the worldwide landmines cause, François dreams of bringing Joan Baez and Mary Gauthier back to the valley, along with other iconic songwriters, for a benefit.
The Valley Arts Award presentation will happen Sunday afternoon, September 29th, during the Festival Finale at Festival Theatre in Wolfville. That afternoon's program, hosted by Darrin Harvey, includes performances by Alan Syliboy and the Thundermakers, Emma Stevens, Gabriel Minnikin, Reeny Smith, and The Vaudevillains. Tickets and Festival Passes are available online at www.deeprootsmusic.ca, or at any TicketPro outlet in the Maritimes (or at the door if there are any left!)
Photo Credit: Bruce Dienes