Sat 11:15am at Whittle; Sat 10am (11:45am) at Market; Sun 1pm at FT
Sponsored by: Victoria's Historic Inn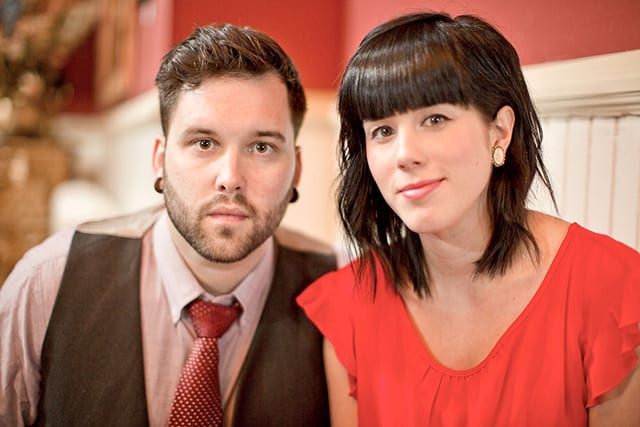 Fortunate Ones are Andrew James O'Brien and Catherine Allan. O'Brien established himself as a singer/songwriter with his 2011 record, "Songs for Searchers," which garnered several nominations and awards. Allan found her voice in a musical family and became part of the band formed by O'Brien and her brother.
Music is what brought them together and now, it's not a part of their lives … it IS their lives. An earnest blend of acoustic folk/pop and roots, bare-bones arrangements and delicately precise harmony allows for the intimate musical conversations that make their performances so special.
Birthed in Corner Brook Nfld., Fortunate Ones, is a duo, both on stage and off; they record and make songs together and you can anticipate the release of their new album slated for later this year. In the meantime, we anticipate their performance here at Deep Roots this year.
Fortunate Ones – Wherever You Go

For more visit: www.fortunateones.ca