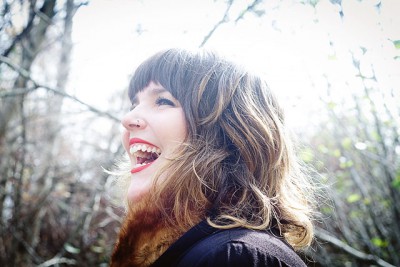 Kim Harris' voice, like the ocean, is vast, and ever changing. She takes listeners on a symphonic journey that soars through constellations, tumbles through storm clouds, and plunges into the underbelly of the sea.

Originally from Newfoundland, now based in Halifax, Harris' debut album, Only The Mighty, is filled with loss and hope, evoking a graceful soulfulness. Harris' impeccable voice blends with lush instrumentation, artful arrangements and backup singers. Recorded in Port Howe, Nova Scotia with Dale Murray, the album features an array of musicians, including: Murray (bass, electric guitar and pedal steel), Brian Murray (drums and percussion), Stewart Legere, Margot Durling and Jay Needham (vocals), while Harris performs piano, acoustic guitar, and hammond organ.
Deep Roots Music Festival audiences are in for a wonderful musical experience with Kim Harris joining us at the Festival this year.
Visit: kimharrismusic.com