Sponsored by Long & McQuade (Festival Contributors)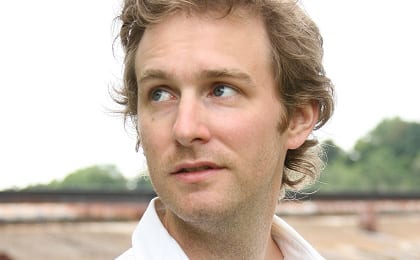 Dartmouth native Ian Sherwood mixes catchy melodies and heart-breaking stories with intricate guitar loops, saxophones and pop/rock/jazz grooves to create music that has been described as "traditional singer/songwriter style at it's essence" by CBC Radio one. His energetic stage show and honest presentation have quickly gained him recognition as a solid performer, lyricist and player, and garnered him Music Nova Scotia's 2008 and 2010 Musician of the Year awards.
Josh Visser of the Halifax Chronicle Herald describes Sherwood's lyrics as, "..romantic as they are clever and snarky… Sherwood has a tongue that can be firmly planted-in-cheek, in his often funny, often poignant lyrics." The release of his third CD, And Now The Fun Begins is generating a lot of buzz, including a Male Solo Recording of the Year nomination. Deep Roots is excited to welcome back this celebrated musician to the 2011 Festival!
For more visit: iansherwood.com