Sponsored by: Acadia University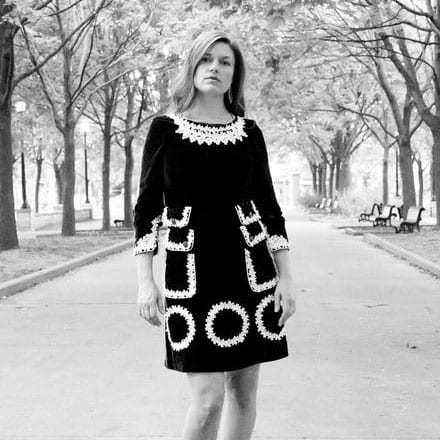 Emily Millard is a Canadian singer-songwriter (formerly known as Miss Emily Brown) whose unique blend of art-folk has been called "inventive," "haunting" and "beautifully ethereal." Alchemically combining poetry with vintage keys, steel strings and music box, Emily braves the space between silence and sound with her unmistakable voice. With lush accompaniment from exploratory folk band Aerialists, Emily will present songs from her new full-length record By Heron & By Season.
Written on a remote island on Canada's west coast, By Heron & By Season is a colourful journey into the depths of memory and dreamscape. Produced by Sandro Perri and captured by engineer John Raham, the album features some of Canada's most innovative instrumentalists including violinist Jesse Zubot (Tanya Tagaq), cellist Peggy Lee (Veda Hille), drummer Dan Gaucher (Fond of Tigers, Woodpigeon) and bassist Colin Nealis (Andy Schauf, Aidan Knight). From the wildly percussive "Snake Charmer" to the magical musical forest of "Hunter," By Heron & By Season is an intimate and courageous exploration of inner and outer nature.
In 2010, Emily released In Technicolor, a folk-pop record based on her grandmother's wartime diary. The album was nominated for a Canadian Folk Music Award in the category "Pushing the Boundaries" and took Emily to the top five nominees for CBC Radio 3's Bucky Award for Best New Artist. Her 2008 debut release Part of You Pours Out of Me was named one of the top twelve albums of the year by Alan Neal, host of CBC Radio's Bandwidth.
Emily has toured extensively throughout Canada and Germany, both as a solo artist and with a rotating band of eclectic and experimental young talent. She has shared the stage as both headliner and support with Jeremy Fisher, Alin Coen Band, Fred Penner, Royal Wood, Michael Feuerstack, Julie Doiron, Vetiver and many more.
Alongside her solo project, Emily co-founded the chamber-folk group Morlove with Vancouver Island based songwriter and producer Corwin Fox. Since 2008, Morlove has released two full-length records and three EPs. Emily was recently nominated for Best Live Show by Germany's Kulturnews.
For more visit: