Sat 2:30pm at FT; Sat 8pm at Paddy's Kentville; Sun 1pm at FT
Sponsored by: Paddy's Pub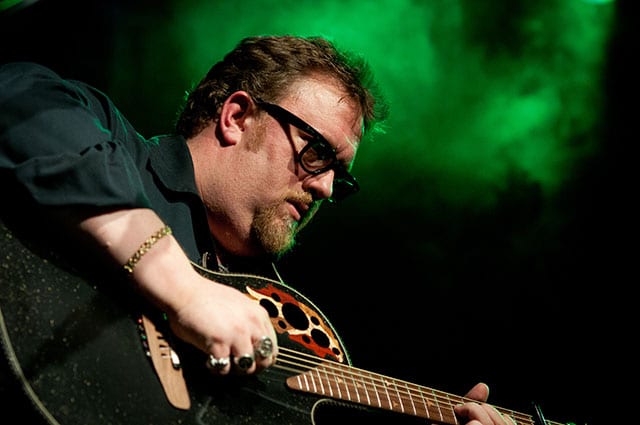 Singer, songwriter, multi-instrumentalist, producer, recording artist, teacher, collaborator, innovator and award winner; no matter what you call him, JP Cormier's talent is comparable to none.
A child prodigy … JP taught himself the guitar at 5, won his first guitar competition at 9 against 30 other players three times his age, and by his mid-teens, played almost any stringed instrument he picked up. However, it was his guitar playing that shone with flawless executions of tunes he learned by ear from records of giants like Chet Atkins and Doc Watson.

Cormier recorded his first album at 16 and since 1995, has put out another 14 solo albums. He has 12 East Coast Music Awards to his name, as well as numerous other nominations and awards – 5 Music Nova Scotia Awards, a Canadian Folk Music Award, a Juno nomination for his album, Another Morning, in 1998 … and the list goes on.
A respected songwriter, Cormier is known for his impeccable delivery of original story songs, with lyrics often based on true events. Cormier's impressive body of work has earned him a vast and loyal fan base around the world, including a solid fan base here in the Atlantic Provinces. Those fans can find JP Cormier at Paddy's, Kentville, Saturday night, and on main stage for our Festival finale.
For more visit: jp-cormier.com