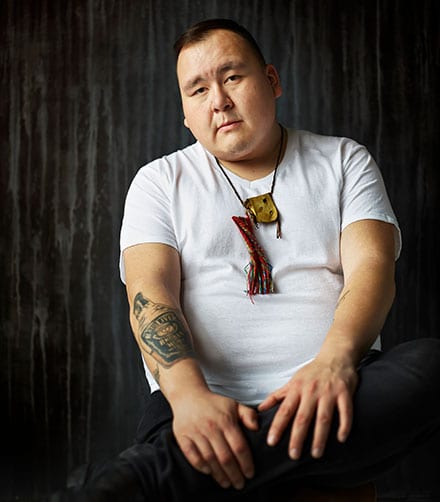 Thursday Evening Main Stage, Sept. 27th, 7:30pm, Acadia University Hall
Recently signed to Glassnote Records, William Prince is a JUNO Award-winning singer-songwriter whose music is full of emotionally charged experiences that linger in memories. Raised on the Peguis First Nation of Manitoba, Canada, William has been honing his craft since the age of nine when he first picked up the guitar and piano. His biggest inspirations include Johnny Cash, Kris Kristofferson, Charley Pride, Merle Haggard, Willie Nelson and most significantly, his preacher and musician father.
In just ten days throughout 2015, William alongside producer/collaborator Scott Nolan, created & recorded his full-length debut album, Earthly Days. He garnered honours such as "Aboriginal Artist of the Year" at the 2016 Western Canadian Music Awards and "Contemporary Roots Album of the Year" at the 2017 JUNO Awards. In a full circle moment, he inducted Bruce Cockburn into the Canadian Songwriters Hall of Fame and earned praise from not just Cockburn, but fellow inductee Neil Young.
Led by debut single "Breathless," 2018 will see William boldly take the next step of his journey with Earthly Days being released worldwide.
Don't miss William Prince opening for Jim Cuddy at this year's kick off opening show at Deep Roots Music Festival.
For more visit: