Fri 10:30pm at Old O
Sponsored by: Friends of the Festival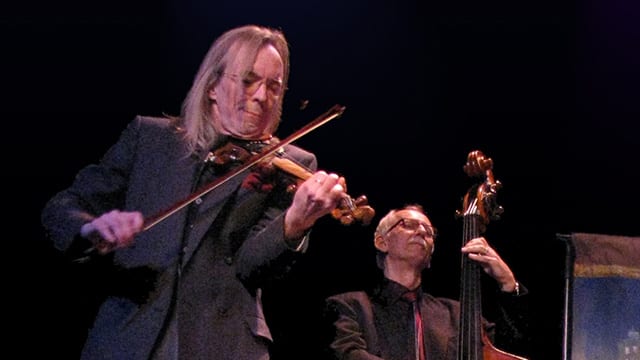 Swingology play light and lively acoustic gypsy swing. Their repertoire includes classic tunes, Django originals and modern tunes adapted to the irresistible gypsy swing style.
They strive to play authentically in the unique style of Django and the Hot Club Quintet, replicating the revolutionary sounds Django Reinhardt created in the 1930's Parisian dance halls. This Nova Scotia ensemble, comprised of six musicians – three gypsy guitars, violin, bass and a swingin', sassy female vocalist, has been sharing their passion on stages around the Atlantic Provinces.
Their third CD "Taking a Chance" was selected as 2013 Jazz Recording of the Year by Music Nova Scotia. Their irresistible music is sure to get Deep Roots' audiences dancing in their seats, and they'll do that with finesse, personality and humour.
Japanese Sandman – Swingology
For more visit: www.swingology.ca